36th Annual Martin Luther King Jr Memorial Convocation
The annual convocation celebrates the life and dream of Dr. Martin Luther King Jr. by presenting speakers who discuss the civil rights issues of equality, freedom, justice, and opportunity. The convocation also seeks to build partnerships and develop dialogue within the campus community and with the local communities served by the university.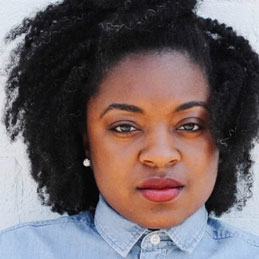 Charlene Carruthers

All of Us or None: Organizing for Powerful, Liberated and Beloved Communities 
In this talk, Charlene Carruthers will drawn upon the Black radical tradition as seen in Dr. King's political evolution, the organizers who shaped his leadership and the lessons she's learned over the past 15 years of radical Black feminist activism and community organizing. Through historical reflection and analysis of current movements (local and global), this talk will explore efforts to build political power and the "beloved community" Dr. King spoke of through a radical, abolitionist, Black queer feminist approach.
Tony Hill Memorial Award
Members of the Santa Cruz and UCSC community are invited to nominate outstanding individuals for the Tony Hill Memorial Award. The recipient will be recognized at the convocation.
---
Our sponsors and partners