Special events on campus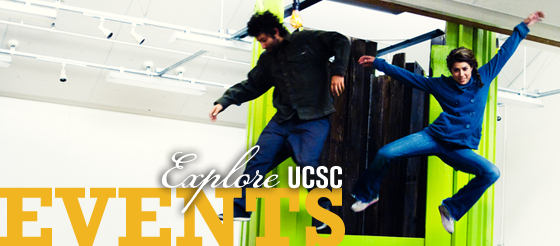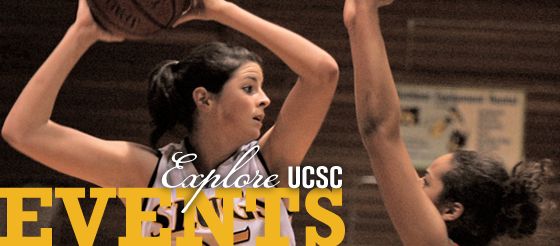 Featured events
UCSC to present environmental video installation at SF's Minnesota Street Project

UC Santa Cruz's Institute of the Arts and Sciences will present a dramatic, four-screen video installation in San Francisco, hosted and co-sponsored by Minnesota Street Project, the city's new contemporary art venue, May 20 through June 24.

Lick Observatory's summer series brings a wide variety of musicians and scientists to Mt. Hamilton

Lick's summer program features live music, evening lectures by world-renowned astronomers, and opportunities for the public to view celestial objects through two historic telescopes.

Philosopher and three scientists to explore ethics and the language of conservation

The Institute for Humanities Research at UC Santa Cruz will present the inaugural event of its new research group, The Language of Conservation, on Friday afternoon, April 14, in the Humanities 1 building.