Commencement 2020
If you have questions about commencement, email commencement@ucsc.edu
Undergraduate Commencement Checklist
The commencement checklist provides a rough outline of the actions a student must take, in advance, in order to attend and participate in the commencement ceremony.
Commencement is not the same thing as graduation. Graduation is the official acknowledgment that a student's course of study is complete and, with that, a degree conferred. Commencement is the celebration that graduation has, or will soon occur.
More information about graduation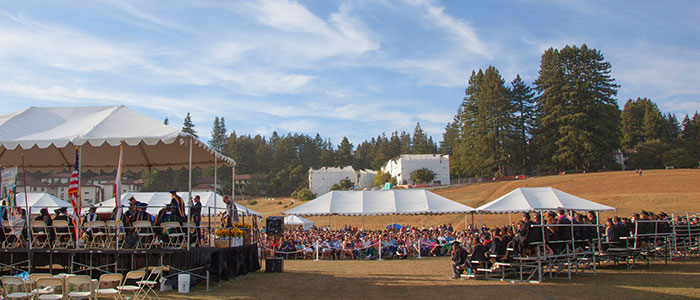 Degree Conferring Commencement Ceremonies
Friday, June 12
Saturday, June 13
Sunday, June 14
Commencement Celebrations
Friday, June 12
Check with your department or organization to find out about additional graduation celebrations.